What Now? Leaning into the unknown as an independent musician during Covid-19
March 31, 2020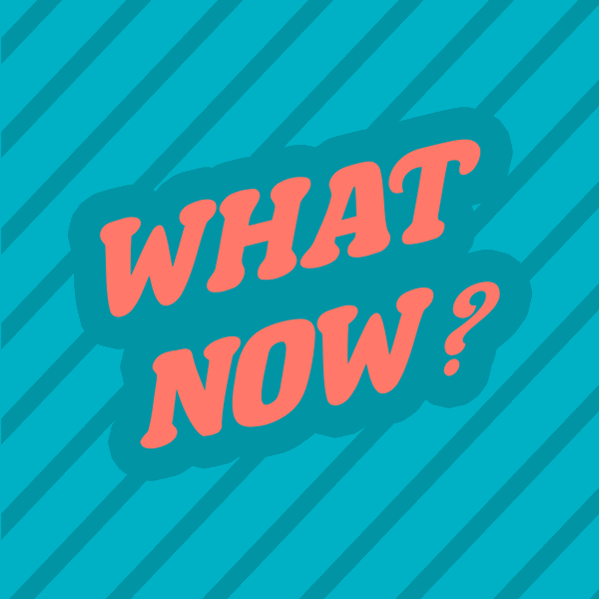 It all started settling in after this year's South by Southwest was canceled. The festival was set for its 34th consecutive year to feature and welcome thousands of film, music and tech aficionados. Concerns raised in the city of Austin due to the rapid spread of Covid-19, aka the novel coronavirus. The uncertainty quickly showed and was displayed across social media by artists, photographers, labels and others that were due to participate in the festival, one way or another. Through social media posts and updates from hundreds of bands from all over the nation, regretting and informing their followers that indeed they would not be able to play this year at SX. The cancellation of the festival not only affected their attendance in Austin but shows and tours that were booked and announced around the festival itself, which led to a trail of unfortunate events. Including, misplaced artists — those who were already on the road and on their way to Austin and learned the news while on the road — and lost opportunities for vendors, musicians, bartenders, and the efforts of a community of creatives that found themselves with a stop and no further news, plans, or resolutions.
Incidentally, behind the scenes in New York City, venues and bars soon learned that the unquestionable was about to happen: no more live shows for the foreseeable time. This meant instant uncertainty, since the announcements were not specific about the period of time they would be closing. The majority of the statements by local venues — The Broadway, TV Eye, Alphaville — to name a few, expressed concern for the health of their patrons and their employees. A surge in unemployment across the music industry first started with the musicians themselves, venues, and bartenders, after a couple of these venues implored for help from patrons and supporters via GoFundMe accounts to help their employees sustain their lives. For New York-based musician Mia Berrin, singer of the band Pom Pom Squad, their first reaction to the impact of the outbreak on musicians was that of shock. "It feels like right now, everything changes hour by hour, but at the time only a handful of cancellations had been announced. I think later I realized it was a huge warning of what was to come," Berrin shares. The band was set to tour with Disq, which has since been postponed. Now leaning into the unknown after arranged efforts to make these shows happen, will not only affect Pom Pom Squad and its members, but also those working behind the scenes to make it happen. Berrin has constantly been vocal throughout social media about the reality and the economical status of an independent band. For Mia the best way to help vulnerable acts in this period and concerning times, is buying music directly from musicians versus streaming songs through third parties, or digital music services like Spotify. "A lot of people are suggesting buying merch, which is probably the most lucrative way to help artists, but honestly, I think buying music, particularly on Bandcamp, is probably the most helpful thing anyone can do — especially as quarantine restrictions get tighter and tighter and might prevent people from being able to go to the post office to ship orders. So much labor and love goes into the creation of music, and in a way it's heartbreaking that people don't feel it's worthy of spending money on under the usual circumstances. Especially if larger quantities of people are willing to spend just a few dollars. I did the math recently and figured out that if everyone who listened to my music on Spotify bought my last EP for the lowest possible price on Bandcamp, I'd be able to pay my rent for 85 months," says Mia. Berrin has taken to Instagram to connect with fans, performing songs, and giving sneak peeks of unreleased demos through the Live option of the social media platform.
For Sonia Edwards, singer of the Brooklyn-based band Beeyotch, "everything just snowballed so fast, and I think most of us were in denial for a long time. Our last gig was on March 13 at the Footlight. When, I feel like, the panic in New York City started hitting for real. We still had a decent draw, but a lot of people bailed because of the virus, including two of the bands on the bill. We had every intention of playing our next show the following week, but that weekend venues right and left were closing their doors, and that show was cancelled very shortly after," Sonia shared. In response to the immediate fundraising efforts from these venues, "I've seen a lot of fundraising efforts from venues to keep paying their staff during all of this, but I personally haven't heard of anything regarding how the spaces themselves will stay afloat. I think it's half because nobody has any idea, and half because nobody wants to think about it," Edwards said.
On March 20, Bandcamp waived their revenue shares of all sales, from midnight to midnight. In an update by the company on March 23, Bandcamp announced that nearly 800,000 items were sold and that the 24-hour waiver allowed sales to reach a total of $4.3 million worth of music and merch. More than 15 times their normal Friday sales. "We don't yet know the long-term impact of Covid-19, but we know that we all need music — to uplift and inspire us, to heal us, and to give us hope," Bandcamp wrote. The initiative was followed by independent artists and labels, who through Bandcamp also offered sales and merch updates. From ANTI-Records, Audiotree, Captured Tracks, Grand Jury, Don Giovanni, Fat Possum, Father/Daughter, and Polyvinyl, among others were inclined to also give 100% of revenue to artists during the promotion to help artists on their respective rosters. Beeyotch, released their debut album, Right Behind You, on March 20 — "a date we decided on way before we knew any of this might happen," shared singer Sonia Edwards. "It was a little bit of a blow to us, because we'd been in touch with a few indie labels and press to promote the release," Sonia tells. The date of the album release coincided with the revenue fee waiver Bandcamp promotion. Edwards said how lucky and grateful they felt in response to the support from their fans and followers, saying that "we received a lot of love."
When the outbreak rapidly started covering ground, hundreds of shows and presentations around the world started to get cancelled. Another big festival that followed suit and postponed its two weeks of musical acts was Coachella. Goldenvoice also postponed Stagecoach. Both festivals first moved their new dates to October of this year, instead of April after California's number of cases started rising. Most recently, the annual NYC music festival Governors Ball, expected to take place in early June. A statement from the festival reads, "It is with a heavy heart that we must announce the cancellation of Governors Ball 2020 due to COVID-19." The team also stated that, "These are crazy and unprecedented times, but New Yorkers are no strangers to challenges. As a city and a community, we will all get through this. New York always does. Now is the time to be smart, look out for one another, and do our part to help the city and the world. We encourage everyone to listen to health officials, be safe, and be excited for the future when we are all on the other side of this."
For Los Angeles band Prettiest Eyes, whose most recent release via John Dwyer's Castle Face Records Volume 3, has captivated worldwide crowds were on the road — in Europe — when they learned of the rapid growth of the virus and attempts to dismantle all types of social gatherings. "The band was already in its second day of tour when the news started coming in about the virus. It started getting real serious about day six and on day seven a whole leg of the tour was canceled," shares singer and drummer Pachy García. By day eight, the band had to make the decision of cancelling the rest of the dates. Which included live shows in England, France and Spain. Spain currently has more than 33 thousand cases confirmed. García continues, "It definitely didn't seem that serious at first because we had been hearing about the virus since January. It all seemed to us like it was going to pass and everything will continue as normal but it definitely got real serious in a matter of hours."
Accompanying Pachy were keyboardist and vocalist Paco Casanova, and bass player and vocalist Marcos Rodríguez. The way back home after flights started to get canceled became something that García calls scary and in a more lighthearted and reflective tone, "legendary." Now back in L.A., Pachy reflects on how they took a risk flying to Réunion Island, a French island located in the Mascarene Archipelago, east of the Madagascar coast. There they played the Rock à La Buse Festival since the festival "wasn't cancelled," says Pachy, "There we had some days to recover from the non-stop days of playing, and think about what the next move was," he continues. On the Island they learned about the possibility of France closing all borders and banning non-essential traveling. García recalls, "we had to get our flights changed that night and rebook the flights. Of course, getting on the phone with an airline was nearly impossible, so we had to buy new travel tickets and hope that we could get a refund on the original flights whenever it was possible to actually talk to an airline representative. Consequently, we left on our flight to L.A. around 4 hours before France closed its borders." Luckily for the band, the cost of these unexpected changes didn't put a hole in their pockets that they weren't able to manage at the moment, and even their van rental agency stopped charging them as soon as the tour was canceled.
The reality is life back home will not be the same. The sudden and exponential growth of the coronavirus is not only a health threat, but an equal menace to the economic stimulus of independent artists. A lot of musicians' income does not come from music-related work. Across social media independent artists have been asking their fans for their help in supporting them, either by buying their merch, music via digital streamings, and any other work directly from them. This way they can profit from their work without losing money through streaming services or even their labels. But what happens when an artist has an upcoming release? How months, even years of work translate when the whole world is suffering through a pandemic? Jessica Louise Dye, singer-guitarist of the New York-based band High Waisted, dove into it differently since the band has a forthcoming release in May. "I had a retreat in Florida cancelled in February. Then I cried as I watched email after email hit my inbox with SXSW gig cancellations before the big announcement came out on March 3rd. I dried my tears, regrouped and booked some smaller events in Austin, to then quickly pull out of those. My bandmate Jono Bernstien was actually working on tour with Tame Impala, which has all been postponed. We checked in a lot with fellow musicians and worked collectively to make decisions. We took it hour by hour, day by day. I canceled my DJ gigs in NYC and even a big travel gig to Vegas in April. We made the decision to cancel all pending shows until the end of May," she shared.
Artists are using social media accounts as their resource to communicate with fans not only to keep them posted, updating their shops and gigs, and also to just check in with each other. How will social media directly affect the way we consume music-related work in the upcoming months? Just like High Waisted, whose sophomore release, Sick of Saying Sorry on May 22 via Lean To Records, could potentially be affected by the effects of Covid-19. "You have to ask yourself, "does my record release deserve to steal press time from a story on people dying from a pandemic?" Of course not! But at the same time I wonder, "don't people deserve to escape their anxiety by listening to new music, watching movies, reading poetry, and looking at art? Absolutely. This is the dilemma all independent artists are facing. I think it's beautiful how much everyone has embraced social media to bridge the gap of loneliness and make sheltering in place an easier reality," Jessica says. For the High Waisted frontwoman, flexibility is part of the nature of artists. "We're doing our best to be sensitive to the seriousness of the situation and using our platform to help spread accurate information and encourage people to stay safe. I truly believe people need music, art, and happy escapes now more than ever. I want to be part of that joy. And in a strange way, this has brought us so much closer to our friends, fans, and community. There's no point in dwelling in the what-should-have-beens, it's time to regroup and do our best to be of service to each other," Louise Dye expressed. The sentiment of lost and anxiety still manages to crawl in, "I am equal parts of wanting to hide in my closet ugly crying, scream out my window with rage, keep pushing forward with dedication and to calmly reassure everyone (mostly myself) that it's going to be okay," continues Jessica, "I am heartbroken for the long term effect this is going to have on the music industry as we know it." The band is working closely with their team, "but every day there's more bad news. It's hard to stay positive when so many people are hurting. Everyone at Paste in NYC has been laid off. Many of the remaining national and regional papers, alt weeklies, and even big news papers are firing their entertainment staff. Freelancers can't reach their editors because everyone is backlogged with cancellations and postponements. KROQ laid off their staff of 10+ years via phone calls. Many other major radio stations are following suit. In terms of how this will affect the tone and quantity of the media industry — unfortunately, I think fewer people will be doing more work and will be held to the same standards as before. This isn't the record release I had planned, but the nature of an artist is to be flexible! I wish I could give everyone a hug. If you're reading this, hug yourself for me," shared Jessica.
Nonetheless the impulse to create has inevitably generated an itch throughout various pages on Instagram, YouTube and Twitch. Mainstream and independent artists, record labels and others who have resourced to social media to stream live performances. A contact-free, but still emotional and communal approach to the live music experience. The essence of art amidst destruction. To name a few, Left Bank Magazine hopped into the online festival streaming idea, encouraging viewers to make sure to "tip" artists performing during their set via Venmo, PayPal, or even ordering them food through Seamless. Their festival took place on the interwebs from March 17-20. Anything counted. Since artists participating were playing from the comfort of their lairs for free. Record label, Exploding in Sound created Exploding in Sound Live From Home, with band Pile, Stove and more. Courtney Barnett, Margaret Glaspy, Shannon Lay, Diet Cig and others have immersed themselves to explore the possibilities of streaming performances interacting with their fans directly. As we continue moving forward and everyday feels like the rest, independent artists will adapt and resurface, hopefully not to long from now.
As part of this article, we will be updating a document with links and articles that are relevant to the current health situation and how it is affecting not only independent musicians, but freelancers and artists in general. You can access the sheets document here: Alt Citizen x Covid-19. We have compiled a list of relief funds, and other financial assistance's that are currently available to apply for. We've also included a page with information from individuals offering their professional services in a variety of options and price scale. If you'd like to include your services you can complete the following form: Local for Locals.

_____